Put the headline here.
We hope you enjoy the tandem photos
2-Rider - 4-wheel bike for 2
by karen allmer
(vienna, austria)
2-rider camping trip
When our youngest child switched from riding on the bike seat to riding her own bike we found that our family bike-tours were pretty limited all of a sudden. Of course it's great for kids to cycle on their own wheels, but not owning a car, we also liked to go on longer tours once in a while. My husband then searched the internet for an alternative and came up with this cool 4-wheel bike for 2 persons, the so called 2-Rider. The seats are easily adjustable to the height of the riders. Both riders can choose individual gears and pedal to his or her liking as each has his separate grip shift with 2 separate derailleur sets. The bike is made out of aluminium and extremly light compared to any quadricycle currently on the market. We know, 'cause we took a good look around!


This was 2011 and since then we are riding these bikes all year round. We were so enthusiastic about the 2-Rider that we started a small sideline business and became distributors ourselves. If you are interested, take a look at our website: www.2-rider.com.
Join in and write your own page! It's easy to do. How? Simply click here to return to Show off your bike!.
Search this site
---
What's your passion?
Why not share that passion with other people? The company we use to get our message out about tandem bicycles has wonderful tools and support.
Unlike many web hosting companies, SBI goes beyond just "putting up a site" and shows you how to run it like a real business.
With comprehensive research tools, unbelievable instruction on how to make the most of your ideas and better than you can believe support they are the right answer to help you share your passion, no matter what it is, with the world.
Click here to get more information about SBI and how they can help you.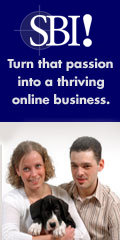 ---
---