Put the headline here.
We hope you enjoy the tandem photos
2-Rider by Pacific Cycles
by Karen
(Vienna, Austria)
out and about with our 2-Rider
Our team consists of Karen and Florian both with a passion for cycling, working as architects in Vienna, Austria.

Looking for an alternative to the car we have come across the 2-Rider. Since 2011 we are enjoying cycling around together with this wonderful 4-wheel-double-bike come rain or come shine! Unlike numerous oddities found on the internet we were immediately impressed by this 4-wheel bike for 2. So we sent for a 2-Rider and tested it for everyday use. Easily convinced by it's quality and assets we decided to bring this two-seater double bike to Austria and started offering it for sale on a small scale basis, improving it as we gather more experience.

This bike is relatively light and very sporty. The frame is totally made out of aluminium. Each rider is equipped with an 8-gear shift. The seats are very comfortable and easily adjustable. And there is a luggage tray at the back.
The 2-Rider electric is equipped with a central motor. This is a Pedelec motor offering assistance to the rider when pedalling. We have now upgraded our 2-Riders and are alternatively using it with Bafang mid drive units which are stronger and the batteries longer lasting. This way we can go on longer tours, like the tour to our holiday house every year in summer. It takes us 2 days to cycle about 190 km, trying out a different route every time. We can also easily fit our luggage onto our 2-Riders.

One more bike, one less car - is the philosophy of Pacific Cycles, the producer of the 2-Rider. We couldn't agree more and are appealing to ecologically minded people to consider sustainable mobility and an alternative to the car. :-)

Join in and write your own page! It's easy to do. How? Simply click here to return to Show off your bike!.
Search this site
---
What's your passion?
Why not share that passion with other people? The company we use to get our message out about tandem bicycles has wonderful tools and support.
Unlike many web hosting companies, SBI goes beyond just "putting up a site" and shows you how to run it like a real business.
With comprehensive research tools, unbelievable instruction on how to make the most of your ideas and better than you can believe support they are the right answer to help you share your passion, no matter what it is, with the world.
Click here to get more information about SBI and how they can help you.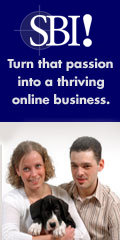 ---
---