What will
you

carry in your bicycle bags?

"I use my bicycle bags to carry my kids snacks when we ride". Sherry

Types of Bicycle Bags

You will have a few different choice on bags depending on what your goals are riding your bike. On a tandem, the added person will make carrying gear a bit easier because you are spreading the load out over two people.

There can be many needs for bags on your tandem (or single bike for that matter!).
Do you want to just run to the grocery store with your spouse or child on the tandem?
Are you taking a little cruise around the town and don't plan to be out very long?
Is your trip of a longer duration that will require packing clothes, food and sleeping articles as well as a tent?
All of this needs to be considered when you look at type and quantity of bags on your bike. How much weight you plan to carry needs to be taken into consideration because where your bicycle bags are located can affect the handling of the bike. The several types of bags will be addressed below.
Panniers

These bags
will mount on the sides of your wheels over the top of your
rear rack. Generally you will use two of these per bike to keep the load balanced. The weight of panniers can affect the handling of the bike. The picture to the right shows an example of rear panniers mounted on a rack trunk. I have found that rear panniers are easier to start with than front. The weight of the bags on the front can make your steering sluggish and really wigs some people out.
Front panniers
are a little more of a handling issue for bikers. The weight over the front tire makes the bike handle differently. You cannot snap the turn as fast as you could without the front panniers. While you never want to think of your bicycle bags as being a hindrance, please keep in mind that the weight will make a difference. Luckily they will not add to the rotating weight of the wheel so the gyroscopic forces won't increase with an increase in speed. The bags above left are an example of what panniers on the front of the bike look like.
Handlebar Bags
A small handlebar bag will allow you to carry some important items right up front and close so you or your stoker don't have to reach behind you
or down to the front wheel to get something you need. You also might not need to stop. Keep in mind you probably would want to stop if you couldn't find what you were looking for right away even in the handlebar bag. The last thing you want to do is crash because you were too distracted when you couldn't find what you were looking for in your bicycle bag on the front of your bars.
Pack it wisely with the bare essentials of things you might need to access while moving. Remember, on a tandem you have the stoker who can get things out of your pockets so use that resource to your advantage. I keep my cell phone in the back pocket of my jersey so my wife can answer it instead of me getting distracted by the ringing phone and fumbling around in a handlebar pack.
Rack Trunk
A rack trunk
will allow you to carry your basic items that will take up more room than a handlebar bag can allow. Many of these bicycle bags will grow as you need them to. Unzip a hidden zipper and get 20% or more room!
This is my absolute favorite bag for long day trips. We use one of these on our tandem for the riding around
my wife and I do. It carries enough stuff, rain gear, tubes, pump, food, etc for a 100 mile ride pretty easily. The rack is a universal type rack and the pack attaches to this rack with velcro straps. We really like this because when it comes time to wash the bike, you can take this bag off and it stays dry. Our has been used over 7 seasons now and still is in great shape.
We always underestimate how much stuff we are going to put on our tandem rides and end up using the expansion zipper on our rack trunk. It ends up looking like a stuffed potato by the end of the ride it is so full of stuff that we peel off because we are too warm or the food that we buy because we think we'll be hungry and then never get around to eating.
It also seems that if you ride with a group and you have someone without a rack trunk, they always end up asking you to carry something for them. Not that this is a problem but when you ask why they don't put a set of bicycle bags on their bike they will answer you, "we would never use them". Well, if you would never use them, why am I carrying stuff for you? :)
There are some really neat trunk bags with side panniers
that zip out and
attach to your rear skewer or the bottom of your rack trunk with bungee cords. Topeak makes one (see picture) that I have used on a couple long gravel rides on my single bike where I needed to be self supported but wanted to have a bag that would get smaller as I disposed of items. This bag was the ticket.
Search this site
---
---
What's your passion?
Why not share that passion with other people? The company we use to get our message out about tandem bicycles has wonderful tools and support.
Unlike many web hosting companies, SBI goes beyond just "putting up a site" and shows you how to run it like a real business.
With comprehensive research tools, unbelievable instruction on how to make the most of your ideas and better than you can believe support they are the right answer to help you share your passion, no matter what it is, with the world.
Click here to get more information about SBI and how they can help you.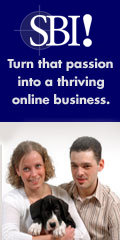 ---
---