Are bicycle helmets effective? Can they save your life?
Yes

!

"Bicycle Helmets are lifesavers."

You can find all sorts of bicycle helmets in our cycling store. Great prices an a large selection.
General Helmet Information
When worn properly, a helmet can be the difference between life and a seriously debilitating brain injury or possibly death.
Gone are the days of the stuffy, dorky looking lid when you were younger. Today an incredible amount of engineering goes into them. Airflow, ergonomic fit and protection are all combined in the modern helmet worn today.
Here is a photo of my Spiuk Helmet
. I saw this in Lourdes, France while on a cycling trip. The Spiuk offers a mesh liner over the ventilation holes that keeps the bees and wasps out. Yes that can be a problem, really!
After several stings on the head over the years I decided to take a step and find a design that prevents this.

But the pros take their helmets off when they ride.

It used to be that the pros would take their helmets off on a long climb because it was hot or because the moon was full or because they thought they slowed them down. I have to believe someone said they were projecting the wrong image by doing this because I remember during a trip I took to Europe in 2004 that we followed the Tour de France around we saw pros climbing without helmets. But watching the tour last year, they were wearing them on the climbs. After the death of Pro Cyclist Andrei Kivilev in 2003, the UCI ruled that helmets were mandatory in all races sanctioned by that body.

Let's look at helmet basics:

Construction
Helmet Laws
Fitting

Helmet construction
The short version of helmet construction is this: Made by expanding beads of white foam inside a mold the shape of the helmet with an expanding agent, the beads solidify into a shape and a shell and straps are attached to that shape. This foam then absorbs the impact of a fall and deforms rather than the head deforming.
Currently bicycle helmets must be replaced after a crash. The foam is not designed for multiple impact use like contact sports of football and hockey. That is a different type of foam.
If you really want to read about the foam in depth, click on this link to be taken to a page about foam.
Buy a new helmet that has been tested and meets the uniform safety standard issued by the U.S. Consumer Product Safety Commission (CPSC). Don't use an old helmet unless it has a seal from one or more of the voluntary bicycle helmet standards, such as ASTM, Snell, or ANSI. Look for the certification seal labeled on the helmet. This is the same certification you will see on motorcycle helmets.
Helmet Laws
Helmet laws are susceptible to changes we are providing a link to helmet laws.

Remember that laws vary from state to state but a bicycle crash can happen at any time. A properly fitted bicycle helmet reduces the risk of head injury by as much as 85 percent and the risk of brain injury by as much as 88 percent.

Helmet Fitting
The Proper Helmet Fit
Helmets come in various sizes, just like hats. Size can vary between manufacturers. For the most comprehensive list of helmet sizes according to manufacturers, go to the Bicycle Helmet Safety Institute (BHSI) site: http://www.danscomp.com/products/charts/helmetchart.htm

To select and properly fit a bicycle helmet, follow the helmet fitting instructions below. It may take some time to ensure a proper fit.

Step 1 - Size:
Measure your head for approximate size. Try the helmet on to ensure it fits snuggly. While it is sitting flat on top of your head, make sure the helmet doesn't rock side to side. Sizing pads come with new helmets; use the pads to securely fit to your head. Mix or match the sizing pads for the greatest comfort. In your child's helmet, remove the padding when your child's head grows. If the helmet has a universal fit ring instead of sizing pads, adjust the ring size to fit the head.

Step 2 - Position:
The helmet should sit level on your head and low on your forehead—one or two finger-widths above your eyebrow.

Step 3 - Buckles:
Center the left buckle under the chin. On most helmets, the straps can be pulled from the back of the helmet to lengthen or shorten the chin straps. This task is easier if you take the helmet off to make these adjustments.

Step 4 - Side Straps:
Adjust the slider on both straps to form a "V" shape under, and slightly in front of, the ears. Lock the slider if possible.

Step 5 - Chin Strap:
Buckle your chin strap. Tighten the strap until it is snug, so that no more than one or two fingers fit under the strap.

Step 6 - Final Fitting:
Does your helmet fit right? Open your mouth wide. The helmet should pull down on the head. If not, refer back to step 5 and tighten the chin strap.

Does your helmet rock back more than two fingers above the eyebrows? If so, unbuckle, shorten the front strap by moving the slider forward.
Buckle, re tighten the chin strap, and test again.

Does your helmet rock forward into your eyes? If so, unbuckle, tighten the back strap by moving the slider back toward the ear. Buckle, re tighten the chin strap, and test again.

Roll the rubber band down to the buckle. All four straps must go through the rubber band and be close to the buckle to prevent the buckle from slipping.

When to replace a helmet

You must always replace a helmet that has been involved in a crash, even if there is not evidence of damage. The interior foam of a bicycle helmet is designed for one time use. What is your head worth?
Free Safety Flier on Helmets from the NHTSA
Click here to download your free flier on the importance and fitting of bicycle helmets. Your tax dollars at work!
Search this site
---
---
What's your passion?
Why not share that passion with other people? The company we use to get our message out about tandem bicycles has wonderful tools and support.
Unlike many web hosting companies, SBI goes beyond just "putting up a site" and shows you how to run it like a real business.
With comprehensive research tools, unbelievable instruction on how to make the most of your ideas and better than you can believe support they are the right answer to help you share your passion, no matter what it is, with the world.
Click here to get more information about SBI and how they can help you.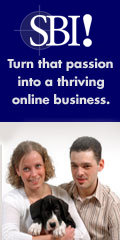 ---
---