Looking for the
perfect

bicycle ornament?

"That bicycle ornament was a perfect addition to our tree."

Christmastime is the

perfect

time to get a bicycle ornament for your favorite someone. Do you have a rider, tandem captain or tandem stoker you really want to give a unique gift to? How about just getting a gift for yourself? A tree full of bicycle themed ornaments would be something you would not see anywhere else.

I know that when I first started really getting into cycling I searched and searched for an ornament for my Christmas tree that had anything to do with cycling. The local hallmark store didn't have anything and the Internet wasn't really up and going then. (well it probably was going but I didn't know squat about how to get on the "information superhighway)


Fast forward to today:

My wife gave me these ornaments a few years ago and I love them. When they aren't on the Christmas tree they are hanging down on the wall where I ride my trainer on days I just don't feel like going outside.

The hardest part about putting them up on the tree is finding a way to convince my children not to touch them. I don't want the riders ending up looking like tragic accident victims.




Take a look below and see if there is a bicycle ornament that catches your eye. Perhaps it will inspire the rider in your life? Just be sure you let the kids know to keep their hands off. Next thing you know they will be smashed and broken. Even with the pervasiveness of lawyers today, I don't know where you can find an accident attorney for bicycle ornament accidents.

Search this site
---
---
What's your passion?
Why not share that passion with other people? The company we use to get our message out about tandem bicycles has wonderful tools and support.
Unlike many web hosting companies, SBI goes beyond just "putting up a site" and shows you how to run it like a real business.
With comprehensive research tools, unbelievable instruction on how to make the most of your ideas and better than you can believe support they are the right answer to help you share your passion, no matter what it is, with the world.
Click here to get more information about SBI and how they can help you.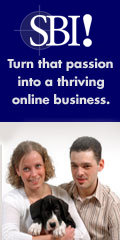 ---
---