Breathe new life into your ride with bicycle powder coating !
"Bicycle powder coating made my old bike new again."
Bicycle powder coating? Isn't that expensive and boring looking? Not hardly! As I mentioned in my bicycle painting page, my wife and I bought a tandem and we didn't really think too much about the color of the bike after owning it for a while.
Well the upgraded paint job we got in the beautiful color shiftng paint got ruined by a bad loading job on a rear bicycle rack.
I felt that with all of the trips this tandem was going to take in the upcoming years with the kids a super durable color solution was due. The simple choice was powder coating!.
You are probably at this point now, or why would you be looking for bicycle powder coating?
Unless you have the setup for powder coating, this is not something you will be doing at home.
Let me give you a little background on the whole process.

Powder coating process
Bicycle powder coating is really no different than any other type of powder coating. The process works in three steps.
1) Cleaning: The removal of oil, lubrication greases, dirt, rust or corrosion is a very important step in the powder coating process. The parts are stripped by sand or bead blasting to prepare the surface to accept the powder coat itself. Chemical pre-treatments may also be used to prepare the surface.
2) Application of the powder. This is done with a spray gun called a Corona gun. This gun imparts a positive electric charge on the powder, which is then sprayed towards the grounded metal object by mechanical (piston) or compressed air spraying and then accelerated towards the part by the powerful electrostatic charge.
3) Curing: Once the powder is exposed to elevated temperatures, it begins to melt and flow on the part. A chemical reaction forms a high molecular weight polymer in a network-like structure. This curing process is called crosslinking. The powder must be exposed to a certain temperature for a certin length of time to fully cure. The normal temperature is 390 degrees F for 10 minutes.
Once your parts have cured, they are encased it an enamel like coating that is very tough. Bicycle powder coating will wear like iron!


Professional Bicycle Powder Coating Firms
The companies below are practiced in the art of carefully refinishing your ride. Check with each on their requirements for disassembly and shipping. Not every shop is the same in what what they need from you.


Powder Coating
Austin Powder Coating - These guys show some impressive photos of jobs they have done.





Five Star Power Coating - Some really nice two color fade jobs!




Precision Powder Coating - Let their photos show the results!

One of the big advantages that powder coating has over painting is the cost. Generally speaking, taking a bare frame to a powder coater to get a one color powder coat job is going to cost less than a one color paint job from a custom house.
An example would be my mountain bike and tandem taht I just had painted. My mountain bike cost $25 to have the frame powder coated and the tandem cost $75. They were ready the next day and could be assembled right away without waiting for the paint to cure any more.
This is not something you would see if you were to paint your bike. The speed which is offered by bicycle powder coating just can't be matched with painting.
Search this site
---
---
What's your passion?
Why not share that passion with other people? The company we use to get our message out about tandem bicycles has wonderful tools and support.
Unlike many web hosting companies, SBI goes beyond just "putting up a site" and shows you how to run it like a real business.
With comprehensive research tools, unbelievable instruction on how to make the most of your ideas and better than you can believe support they are the right answer to help you share your passion, no matter what it is, with the world.
Click here to get more information about SBI and how they can help you.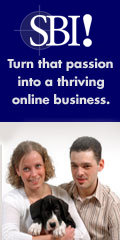 ---
---