Don't spin your wheels without the
proper

bicycle shoes.

"Having good bicycle shoes brought a new level of comfort to riding"

Bicycle shoes and specialized pedals weren't really on my radar when I first started biking more than 20 years ago. My rides were short enough that I really didn't care if I was being efficient with the power that was being put to the pedals.


Soon I found out about toe clips that you would slide your foot into and cinch down on the front of your shoe. This did make a difference in the amount of power that I could get to the ground and it made the ride more enjoyable. The shoes I was using was just whatever tennis shoes I had on. Many 20 mile rides were done like this. My feet would hurt at the end of the ride and I never really knew why. The cycling shoes never entered into my mind.

When I started getting serious about cycling I learned about dedicated bicycle shoes from my friends that rode and raced in the area. They had told me that proper cycling shoes would make a difference in your riding, both in comfort and distance that you could ride.

How could this be so I asked? How could a shoe make me ride farther?

I got a pair of used SIDI shoes from a fellow rider that had the same size feet I did. It was amazing. The sole of the shoe didn't bend or flex as much as the tennis or cross training shoes that I had been used to. It seemed as if all of the power that I put down through my legs got transferred into the pedals. I told my wife about this and she was a little skeptical at first. I had been espousing to her about how much easier it was to ride and how much further you could ride with the proper bicycle shoes. She took my advice and got a pair of Shimano mountain bike shoes. She tried them at first on her mountain bike so she could get used to the pedals in relation to clipping in and out of the cleat. Needless to say, she was sold.

Fast forward to today. We both have dedicated bicycle shoes for the different types of bikes that we ride. The mountain bike shoes are for the mountain bikes and the tandem. This is because the mountain bike shoes generally have a cleated sole and recessed cleat for the pedals and tend to be less slippery on the pavement. I talk about this point a little bit in the learn to ride section of this site.
Specific Types of Shoes
There are very specific types of bicycle shoes if you are going to be doing most of your riding on the road or off the road. The climate that you intend to do your riding in can be a factor when you decide on your shoes. Will you do a lot of riding in cooler weather? Does it get and stay very hot where you tend to do most of your riding? All of these can be addressed with shoe types or covers that you can put on your shoes.
Mountain Bike Shoes
My wife and I prefer to use mountain bike shoes for our tandem rides because the are generally easier to walk in and have a little more flexible sole that translates into all day walking and riding comfort as opposed to

all day riding comfort and some walking comfort. I prefer the Sidi Dominator mountain bike shoe
. I am putting up a new photo of these
shoes because mine a generally dirty and don't show very well to the world. Do you really want to see my old shoes or what the are supposed to look like?
I have been riding this particular style of bicycle shoes for 5 years now. They hold up very well. I have had no problems with the micro adjustments on the ratchet system and the velcro on the front two straps is still going strong. I beat these shoes up pretty badly and they come back for more. Water immersion, road salt, mud, and everything else I have thrown at them has caused no breakdown in durability.
My wife chooses to ride with mountain bike shoes as well on our tandem. Her choice of bicycle shoes was the Shimano women's mountain bike shoe
Again, I'll defer to a stock photograph because you will want to see what the shoes look like new rather than a pair of shoes that have been around the world and back several times.
Cold Weather or Cool Weather Riding
If you tend to do a lot of riding where the weather is cooler, you might want to invest in specific shoes for that type of riding. When I first started doing a lot of mountain bike riding in the cold weather, I purchased a pair of Lake winter cycling shoes.
These were good but the sole was so flexible, even when really cold that they weren't much better in terms of support over tennis shoes. Now that I have been riding Sidi bicycle shoes, I am more drawn to ride in the snow. I have my eyes on a pair of Sidi Diablo winter mountain bike shoes
.

Shoe Covers
If you don't want to spring for a dedicated pair of winter bicycle shoes a set of warm shoe covers could be the answer. I have been riding with these over my mountain bike and road shoes for many years when it wasn't cool enough for winter shoes or the weather was going to be too warm for them but too cool for just uncovered shoes. The waterproof action of a shoe cover can't be understated. I can't remember how many times my feet have been soaked by the end of a ride and I had wished I had put on some shoe covers. These will basically come in two types:
Neoprene
is what you would use if the weather was going to tend towards the really cold or wet conditions. It will offer you quite a bit more warmth but has the downside of extra bulk. You would take up a lot of room in your jersey pocket if you were to slip them off and store them.
Lycra
offers you a light weight option that will protect you from mild temperatures and give you a little wind protection without much bulk. You can slip them off and put them in your back pocket if the weather warms up on your ride.
Search this site
---
---
What's your passion?
Why not share that passion with other people? The company we use to get our message out about tandem bicycles has wonderful tools and support.
Unlike many web hosting companies, SBI goes beyond just "putting up a site" and shows you how to run it like a real business.
With comprehensive research tools, unbelievable instruction on how to make the most of your ideas and better than you can believe support they are the right answer to help you share your passion, no matter what it is, with the world.
Click here to get more information about SBI and how they can help you.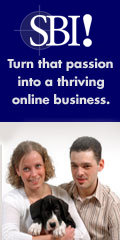 ---
---