The right bicycle tools can make your job much easier.
"The right bicycle tools made all the difference."
Tools
A dedicated bicycle tool kit
for your tandem and other bikes? You bet and it isn't frivolous.

There is a definite advantage to owning a dedicated set of tools.

First off, bicycle specific tools are sized and designed to get in to the spaces and areas that need to be maintained on your bike. Secondly, bicycles require specialized tools to remove crank arms, remove and replace chains and remove cassettes from wheels. You can't effectively do these repairs with your 200 piece craftsman tool kit you got for Christmas. Look at it this way, sure you can pound in a nail with a screwdriver, but is that the right way to do it? You'll probably end up taking longer and wrecking something. In the long run, you will be better off using a separate bicycle tool kit.


Here's my tool kit
I use to keep my bikes in top shape. I have had the tool kit for at least 8 years.

Over time tools have come and gone as they have worn out or disappeared to the place where socks, ball point pen caps and wayward tools all end up.

I was confident when I moved from my old house about 6 years ago I would have found the hidden stash of socks, keys and tools that "not me" took. I didn't.


This is what this tool kit is supposed to look like new. As you can imagine, this only looks like this for the first day, then you get them dirty and they look like bicycle tools should, piled in the bottom of the box and you can't find anything.

This kit will do just about anything you will need to tackle at home.

If you aren't comfortable tackling this bicycle repair at home just yet, why don't you read up on bicycle repair in this book.
I found invaluable. You can never learn too much about something. Maybe you'll learn something new.


What am I going to do with these nifty bicycle tools?
I have put together a page about things you need to look at on your tandem that might not necessarily come to mind on your road or mountain bike. Go on over to the maintenance page and see what this is all about.



Here's something you might need for your work on your bike. I got this from my wife for Christmas a few years ago. You don't think about needing a stool until you are standing there working on your bike in the stand and think it would be good to sit. Suddenly a rolling shop stool
is a really good idea.
Here's a stock image followed by the pictures from my gym:
It is really nice because the height adjusts when you pull on the lever. The cylinder is gas charged so it goes up and down nicely and is squishy when you plop down on it.
Search this site
---
---
What's your passion?
Why not share that passion with other people? The company we use to get our message out about tandem bicycles has wonderful tools and support.
Unlike many web hosting companies, SBI goes beyond just "putting up a site" and shows you how to run it like a real business.
With comprehensive research tools, unbelievable instruction on how to make the most of your ideas and better than you can believe support they are the right answer to help you share your passion, no matter what it is, with the world.
Click here to get more information about SBI and how they can help you.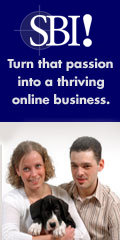 ---
---