Many layers here will keep your body core warm.
"Your bicycle gift ideas are great", Carrie
Upper Body
Keeping your body core warm is very important second only to keeping your head warm. There are many ways you can do this. Proper layering is the best way.
Start with a good base layer. Many cyclists swear by the three-layer approach. Your layer closest to your skin is the wicking layer. Getting the moisture off your skin will help keep you from feeling cold and clammy. There are some great technical fabrics out there but the old standby wool is still a great choice for a base layer. It can get wet and still keep your warm. As an added plus, it won't get really stinky either like some of the newer fabrics will if you leave them in your bag wet.
One example of a nice base layer is the are pretty nice. They fit well and look good too. Another item you could cross over from biking to skiing.

The middle layer is the insulation layer. You'll want something that doesn't add too much bulk but provides some real core warmth if it is super cold out. Some of the new very technical fabrics are good at this. The North Face has a name that is very familiar with many skiers (who happen to be bikers as well). Here's an example of a great mid layer.
The
is a super middle layer jacket. Having a good middle layer jacket can make a big difference when it is really cold outside. Be sure to check with your stoker before you leave so you can both be on the same page when it comes to the number and types of layers you want to wear. Nothing can ruin a ride faster than one of you being too cold and the other being too hot. If you haven't prepared for the ride, it could get really short, really quick.
Another option for a mid layer is a thermal vest. If you are thinking a vest is going to make you look like Michael J. Fox in "Back to the Future", you haven't seen a modern vest. A really great way to keep your core temp up but allow your extremities to be a little cooler, a cycling vest is an essential piece of equipment for any rider. You could consider something like the

if you are looking for a dependable vest for cooler days.
Finally there is the outer layer. This is the wind/rain/snow protection layer. If you want to stop the wind, the is the ultimate answer. Castelli is well known for their premium cycling clothing.
One advantage of the layer approach is that you can add or remove layers as needed to keep your core comfortable on the ride.
---
Find the gear you need at Backcountry.com
Search this site
---
---
What's your passion?
Why not share that passion with other people? The company we use to get our message out about tandem bicycles has wonderful tools and support.
Unlike many web hosting companies, SBI goes beyond just "putting up a site" and shows you how to run it like a real business.
With comprehensive research tools, unbelievable instruction on how to make the most of your ideas and better than you can believe support they are the right answer to help you share your passion, no matter what it is, with the world.
Click here to get more information about SBI and how they can help you.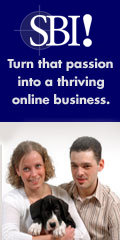 ---
---