Your head is like a giant radiator! Proper cycling headwear is key.
Cycling Headwear from the beginning - the Head
Cycling headwear is often thought of as only a helmet. If the weather is just beginning to turn cool or it is cool with a chance of rain you might need more protection. There really isn't anything more dismal biking than a wet, cold head. If you want a little bit of protection, you might want to consider just a .
Even if you are they type that never wears a hat when you go out think about a couple statistics that may surprise you. Around 13% of your blood volume at any one time is in your head, your body can loose 30% of the heat generated through your head. Your head is like a giant radiator. This is due to both the very vascular nature of your scalp and the exposed nature of the surface of your head.
It is very important if you want your blood to be the right temperature to keep your head properly protected. Remember, the brain controls everything! Cool your brain down and thinking can become lethargic, reaction times can slow and you are looking at a better chance of a bicycle accident.
If the weather gets a little colder or you don't like the looks of a helmet cover, you could try
or an that is thin enough to wear under your helmet (works for skiing also, bonus!)
Don't worry about looking like a dork. Everyone riding in this kind of weather is going to look the same. They all know you are as addicted to cycling as they are and there won't be any comments. As a plus, most people won't be able to recognize you if you are wearing a lot of gear on your head anyway. Your adventures outside on your bike can be very enjoyable even when it gets really cold if you are dressed right and the proper cycling headwear is an important piece of that.
---
Find the gear you need at Backcountry.com
Search this site
---
---
What's your passion?
Why not share that passion with other people? The company we use to get our message out about tandem bicycles has wonderful tools and support.
Unlike many web hosting companies, SBI goes beyond just "putting up a site" and shows you how to run it like a real business.
With comprehensive research tools, unbelievable instruction on how to make the most of your ideas and better than you can believe support they are the right answer to help you share your passion, no matter what it is, with the world.
Click here to get more information about SBI and how they can help you.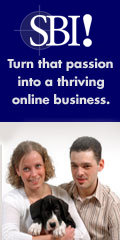 ---
---