So, you want a folding bicycle?
"I ride my folding bicycle to work", Joe
Don't let the name fool you, a folding bicycle doesn't have to mean compromise. With all of the various options out there you can have your cake and eat it too.
Just as there are many different types of people, the needs vary just as greatly for a bike that you can pack up and take with you.
* Maybe you ride to your office and don't have a bike rack that you would feel could safely hold your bike.
* Perhaps you ride partway and use public transit partway. Taking a full size bike on the bus or train can be a real chore.
* You might just not have room in your apartment to store a full size bike.
Any of these reasons can be good for your need to have a bicycle you can fold up. Let's take a look at the different styles out there.
Types of folding bicycle
Let's start off by defining the two basic types of folding bicycle on the market, full size and compact size. What is the difference you say. Here it is all laid out for you.
A compact folding bicycle will generally have 20" or so wheels compared to the 26" or 27" wheels found on your standard safety bicycle.
Wikipedia is the source of this picture.
You can easily see the riding position and location of major components clearly follows the layout for a standard safety bicycle. You won't have to contort yourself to ride one of these. Now, this might not be your best choice for a grand tour, but it sure will get you around to the office or store and back in relative comfort. It is not designed for speed, it is designed for utility.
When folded, the compact type will take up very little room. Here is an example of a Dahon bicycle both open and folded. You can view the compete line of Dahon bikes through the link below in the manufacturer section.
The model shown here also has a special feature and that is a Shimano Nexus 8 speed internally geared hub. This is a very nice feature on a folding bicycle because you never have to worry about messing up or bending the rear derailuer on a traditional drivetrain. While a Nexus hub wont' offer you the gear range of a traditional front and rear deraileur setup, the worry free design will offer more than enough gear range for the majority of riders.
One of the issues with a folding bicycle is the lack of a front derailuer on most types. One ingenious way to get around this is offered by Dahon. Featured below is their Speedpro TT bike. It has a three speed rear hub that when paired with an 8 or 9 speed deraileur offers all of the gearing you would get from a standard 24 or 27 speed setup.
A compact style will many times have the fold in the frame in two or more places. This will allow for a very compact size when folded because you are folding with smaller wheels to get the most compact finished size possible. 24" wheels are a large wheel size for a bicycle that folds. There are exceptions but those don't really belong to the compact folding category.
Manufacturers of compact folding bicycles are Dahon, KHS (seen above), Brompton, and Swift to name a few.
The standard size folding bicycle is just that. A regular size bike that has been adapted to fold or come apart for packing to reduce the footprint when stored. Here is an example of that style of bike.
This bike is made by Swiss Bike and offers you a more standard sized frame with the ability to fold it down to a smaller package.
If you are more in the market for a budget based folding bike, you don't have to spend a fortune. Look at all of these folding bikes available on Amazon.
Some of the various manufacturers out there are:
Search this site
---
---
What's your passion?
Why not share that passion with other people? The company we use to get our message out about tandem bicycles has wonderful tools and support.
Unlike many web hosting companies, SBI goes beyond just "putting up a site" and shows you how to run it like a real business.
With comprehensive research tools, unbelievable instruction on how to make the most of your ideas and better than you can believe support they are the right answer to help you share your passion, no matter what it is, with the world.
Click here to get more information about SBI and how they can help you.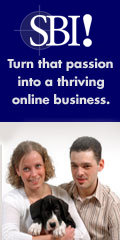 ---
---