A pair of leg warmers can keep the heat in and your muscles working more smoothly.
"My leg warmers really make a difference"
Leg Warmers
Generally speaking, these are full length, pull on garments. Most of the leg warmers you will see are made of spandex or a similar material with varying degrees of water proofing applied. These are pulled up and held in place by putting the tops under the ends of your cycling shorts and the rubber ribbing at the top and bottom, much like the ends of your cycling shorts. Tapered to fit your legs they generally will not ride up. Some models have zippers while others do not. The downside of leg warmers over tights is that you won't get the frontal crotch coverage that tights offer
I own a pair of Castelli Thermoflex Leg Warmer
. The performance of them is top notch. The big plus with leg warmers is that you can take them off easily, roll them up and put them in the back pocket of your jersey. If it is really nasty, they can also be used to augment a pair of tights for added warmth.
Knee warmers
A very nice addition to a fall ride when you don't want the full coverage of a pair of leg warmers. In general, knee warmers
will take up less room in your back jersey pocket than a full leg warmer. I have seen some very experienced riders remove them without stopping. I can't say that for let warmers. Here's a photo of me showing off my red Carnac knit knee warmers on a chilly ride up the Stelvio in Italy in September of 2007.
My wife really loves this photo. It was about 75 at the bottom of the mountain and snowing at the top right after this photo was taken. We had a van meet us up there with some food and warm drinks.
The knee warmers really came in handy as the temp started to drop on the climb. It was pretty nice until it dropped into the 50s and 40s, then I really needed something on my legs.
Tights
Now this is the real deal for full on cold days. You and your stoker, or you alone if you are riding a single bike will really appreciate
a good pair of cycling tights.
The benefits that tights can really give is the full extra layer on your whole lower body, not just the legs or knees. A windstopper panel in the front will really help on the biting cold days or when it is rainy and cold. Your legs will really thank you for spending the little bit extra to get a really good pair.
You can step up and get the full on bib tights
to ensure wind, rain or snow don't sneak in at the joint of your jersey/jacket and the waistline. Just remember that it is an extra layer to deal with when you have to use the facilities at one point or another. It isn't really all that terrible for us guys but you ladies have a lot of work to do when you need to heed the call of nature.
Warm up oils/rubs
Sometimes you just don't want to deal with another layer on your legs. You might not want a wet pair of knee warmers or you don't think it is going to get really "that" cold. One option you have is some warm up salve or oil that you can rub on your legs.
There are, in my experience, two different approaches to this type of product. The oils alone by themselves give a warming effect to the skin, kind of like the experience you get when you rub on Ben Gay or another product of that type. The smell is similar so perhaps they use essentially the same ingredients. I'm not a chemist by any means so I really can tell you.
The other product that I use quite a bit when the weather gets a little bit cooler or it is possibly going to be a little wet is a glide on stick product like an deodorant stick. It has the same type ingredients as the oils but puts a physical barrier of of beeswax on your skin as well that insulates you from the elements.
The brand I use is called Greyhound Juice and comes in three strengths:

Warm weather when it is going to be fairly nice but you want a little sumptin, sumptin.
Regular for a chilly/wet day
Cold Weather for when you want the full on furnace effect.


This stuff really works but it does have one side effect you learn about other than putting it on after you put on your chamois cream (yeoouuucchh!). That effect is this: washing this stuff off is no easy feat. As soon as you get in the shower, the heat really gets going. They also make an anti-friction cream for your shorts called Greyhound Juice Anti-Friction Cream. It works like Assos Chamois Cream and has the benefit of being cheaper.
Search this site
---
---
What's your passion?
Why not share that passion with other people? The company we use to get our message out about tandem bicycles has wonderful tools and support.
Unlike many web hosting companies, SBI goes beyond just "putting up a site" and shows you how to run it like a real business.
With comprehensive research tools, unbelievable instruction on how to make the most of your ideas and better than you can believe support they are the right answer to help you share your passion, no matter what it is, with the world.
Click here to get more information about SBI and how they can help you.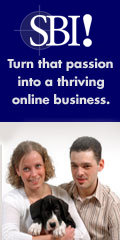 ---
---