Privacy Notice
We recognize that your privacy is important. This privacy notice outlines the types of personal information we receive and collect when you use Tandem-bicycle-central.com, as well as some of the steps we take to safeguard information. We hope this will help you make an informed decision about sharing personal information with us.
Tandem-bicycle-central.com strives to maintain the highest standards of decency, fairness and integrity in all our operations. Likewise, we are dedicated to protecting our customers', consumers' and online visitors' privacy on our website.
Personal Information
Tandem-bicycle-central.com collects personally identifiable information from the visitors to our website only on a voluntary basis. Personal information collected on a voluntary basis may include name, postal address, email address, company name and telephone number.
This information is collected if you request information from us, participate in a contest or sweepstakes, and signup to join our email list or request some other service or information from us. The information collected is internally reviewed, used to improve the content of our website, notify our visitors of updates, and respond to visitor inquiries.
Once information is reviewed, it is discarded or stored in our files. If we make material changes in the collection of personally identifiable information we will inform you by placing a notice on our site. Personal information received from any visitor will be used only for internal purposes and will not be sold or provided to third parties.
Use of Cookies and Web Beacons
We may use cookies to help you personalize your online experience. Cookies are identifiers that are transferred to your computer's hard drive through your Web browser to enable our systems to recognize your browser. The purpose of a cookie is to tell the Web server that you have returned to a specific page. For example, if you personalize the sites pages, or register with any of our site's services, a cookie enables tandem-bicycle-central.com to recall your specific information on subsequent visits.
You have the ability to accept or decline cookies by modifying your Web browser; however, if you choose to decline cookies, you may not be able to fully experience the interactive features of the site. Third party vendors use cookies to serve ads on this site. The use of the DART cookie enables some vendors to serve ads to you based on their visit to your sites and other sites on the Internet. You may opt out of the use of the DART cookie by visiting the Google ad and content network privacy policy here
A web beacon is a transparent image file used to monitor your journey around a single website or collection of sites. They are also referred to as web bugs and are commonly used by sites that hire third-party services to monitor traffic. They may be used in association with cookies to understand how visitors interact with the pages and content on the pages of a web site.
Table of Contents
Get some basic tips on learning to ride a tandem bicycle before you buy one.
Looking for that special bicycle gift for the favorite cyclist in your life? See the collection of great bicycle gifts here.
Keeping your bicycle in top shape is important. Your diligent bicycle maintenance will keep easily preventable breakdowns to a minimum. Don't skimp, learn how to do it here and save money in the long run.
Check out the information about selecting the right bicycle bags for your bike. Panniers and rack trunks as well as handlebar bags are discussed
Tandem bicycle wheels aren't just any wheel. Learn what you need to know
Bicycle brakes explained. Learn about the major types of brakes on a modern bike.
Learn about a tandem recumbent bicycle here
A bicycle seat post with a suspension could really smooth out the ride. Telescoping, thudbuster, softride all reviewed.
Please use this page to submit site content suggestions
A trailer cycle offers the stability of a trailer with the pedaling of a bicycle
Having the right bicycle lights can help you find your way. Be safe, be seen with good bicycle lighting
Find useful information on buying used tandem bicycles. See bikes currently offered for sale.
Bicycle disc brakes have come a long way in 30 years. See what is out there for your single bike or tandem!
Travel with your bike can be easy and fun. Take your tandem or your single bike with you. It really beats a bus or car.
Bicycle Search Page
A comfortable bicycle seat doesn't mean the same to everyone. See the differences and types explained as well as how to adjust your seat for maximum comfort.
Without good bicycle shoes you could be just spinning your wheels.
A bicycle luggage rack will help you safely carry things on your tandem. Attach your rack trunk to the best rack for the job
Beautiful bicycle prints are a great way to show off your love of cycling.
Pick the perfect bicycle ornament to give your holiday tree that special something
Find the perfect bicycle necklace for your favorite cyclist
Find the perfect bicycle bracelet for your favorite cyclist
Find the perfect bicycle earrings for your favorite cyclist
Here's a page about the Captain and Stoker of this site
The proper bicycle mirror can elimiate dangerous blind spots beside and behind your bicycle. Find out which mirror is right for you.
A bicycle helmet can save your life, choose the right one. Learn about the laws regarding bicycle helmets.
A comprehensive look at bicycle tires for all kinds of bikes. Tandems, mountain, road and more.
Find the perfect bicycle bracelets for your favorite cyclist
Child bicycle trailer. Take you younger kids who aren't old enough to ride on their own. See detailed photos of a bicycle trailer up close.
Want to take your bike with you on your trip. A bicycle travel case can be the answer.
Looking for a bicycle built for two? The standard tandem may be in your future. Find out here.
A bicycle rack that is designed for a tandem can make things much easier. Choose the best one for your needs.
Looking for a four wheel bicycle or quadricycle, try this for your short hops around town. Easy on gas for sure!
Correct bicycle storage can prevent damage and keep your investment in top shape
Protect your core with proper layering this winter cycling season
Leg warmers and knee warmers can help keep you comfortable. Don't under estimate their value.
Use cycling headwear to keep you comfortable
Pick up on the do's and don't of being a tandem captain
A great tandem roof rack makes loading your bike so much easier. One person can do it easily
Take a look and see what is expected of you as the tandem stoker.
Great place to find tandem bicycle accessories. Outfit your tandem with the accessories you need.
Show the world your tandem photos
Post a photo of your recumbent tandem bicycle. Browse for cycling products, get advice on good outerwear, tires and more at Tandem Bicycle Central.com
A hitch rack can be a good way to carry your tandem if you don't want to use a roof rack.
Search this site
---
What's your passion?
Why not share that passion with other people? The company we use to get our message out about tandem bicycles has wonderful tools and support.
Unlike many web hosting companies, SBI goes beyond just "putting up a site" and shows you how to run it like a real business.
With comprehensive research tools, unbelievable instruction on how to make the most of your ideas and better than you can believe support they are the right answer to help you share your passion, no matter what it is, with the world.
Click here to get more information about SBI and how they can help you.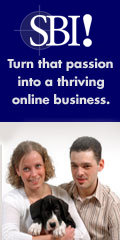 ---
---
We are in the process of re-designing our site. Please bear with us as we put up pages in the new design.