Quadricycle Manufacturer listing
"Finding quadricycle manufacturer information is easy with your listings here"

Here's a listing of all of the quadricycle manufacturers that I know about out there in the world. This page is pretty long and I bet you didn't know there were so many options for the quadricycle (also called a quadracycle or surrey) out there. If you know of more, please feel free to submit them on the suggestions page at the bottom and I'll be happy to look it over and link it to my site.

Credit belongs to helmets.org for the information which I used as a starting point reference.

Adbikes. is a quadricycle manufacturer from the UK that has a line of four wheelers with high cargo areas that can carry a billboard ad. They also have a 4 wheel courier and load carrying model. Both models have electrical assistance as well as pedal power.
Berg Toys of The Netherlands has quadracycles that look like pedaled go-karts, and tricycles as well, including one with an articulated front
wheel for body-lean steering called the BalanzBike. There is a dealer in the US in Florida and they offer and extensive selection of the Berg line. Here is the link to their store. They have off-road and street models, and four-seaters for the whole family. There are mud-guards to protect your arms from the rear wheels, and fully-enclosed chains for wet weather riding. A really cool bike for your younger riders!
Blackbird Designs has a system called the Quadribent
that attaches two normal recumbent bikes to make a four wheel, side-by-side "Sociable Tandem" with independent gearing and pedaling. The recumbents can be detached for solo use. The company can provide doggy platforms and a rumble seat for kids. This quadricycle manufacturer also does some custom work and adaptive equipment for special needs riders. There are lots of cargo options available for their both single and multi-rider bikes.
Bill Blaki-Very Eco
has a quad designed designed for mobility and has a sprung sub frame under the seat, five speed gearbox that includes reverse, and front disk/rear coaster brakes. This quadricycle manufacturer is building these in a great hi-visibility yellow and the beefy components are made to last! This is a serious quadricycle-manufacturers display
Body Cycles
is an Australian quadricycle manufacturer that has a four wheeler constructed of two side-by-side linked bikes for those who can ride in normal biking posture. They also offer three wheel bikes that are shown here.
Brox HPVs is located in Manchester, England. This quadricycle manufacturer's site is currently down but you can see some of their
stuff in google searches. From what is out there, they have a four wheeled bicycle that comes in various configurations and is designed to carry cargo. The rider is in a recumbent position, with a large cargo bed behind, and the frame is articulated to keep all four wheels on the ground at all times. There is a flatbed, a cargo box and a child carrier model. They also have a "One Less Car" tricycle pedicab and other tricycle models that you can see here.
Caribbean Riders is a Florida-based designer, wholesaler and marketer of a line of surrey-style four wheelers. They have one model with a single bench seat and another with two seats. Both have the normal surrey top canopy. The Web site mentions drum brakes but does not mention gears.
Eric Staller has created a fun vehicle called the Conference Bike.
This unique quadricycle manufacturer (four wheels in a trike configuration!) shows off a great way for many people to get around when destination isn't as important as the journey itself. It was designed for conferences, team building and other strategic type meetings. Here you can see a video of the conference bike from the manufacturer.


Hollywood Bike
has a side by side tandem four wheeler that looks like it begins by linking two solos together like the ones from Blackbird Designs, Body Cycles or Grannybike but adds a wide seat across the two bikes and a surrey-like canopy top. This quadricycle manufacturer is located in Thailand and sold from the inventor's Los Angeles office. The site link is a basic information page with a few pictures.
International Surrey Co
is a prestigious quadricycle manufacturer that has been in the business for a very long time. They attribute their success to giving outstanding customer service and superior quality.
Just Two Bikes
Located in Hugo, MN, these bikes are unique to say the least. Their products fit into both the quadricycle and recumbent categories. Not satisfied with a four wheel bicycle, they also have a "tricumbent" that looks pretty interesting. I'll put more about this on both the three wheel bicycle page.
Karbyk
(sounds like car bike). These guys offer three different models of four wheel bicycles. A race model, rent model and road model. As far as quadricycle manufacturers go, they are truly a different company and their products show it!

Kettler makes some really nice 4 wheel bicycles or pedal cars for kids. Not so much an adult product but very nice quality. These are some really super cars that are built like a tank and will last through your kids roughest play. Of course if you back over it with your car, there isn't much that can stand up to that.
Lightfoot Cycles is a quadricycle manufacturer
that has a very nice, well finished product. This 4 wheeled bicycle even offers the option of a front suspension for a very smooth ride and a super sharp turning radius. There is another model made by Lightfoot that is call the Duo. It is a little different and breaks down easier. You can see that model here
Mitraco/Maxwin of Taiwan has a four wheel Rickshaw model, with four seats with pedals and space for two kids, a canopy on top and caliper brakes. This manufacturer of 4 wheeled bicycles does not apparently want to sell them other than locally because their site lists nothing other than contact information.
Mobilette Ltd. is a quadracycle manufacturer located in Bulgaria. Their large line of quadracycles including two-seaters, four seaters and family models are intended for use at hotels and resorts. In the US they are distributed by a company called Scooterbug Scooterbug.
Mitraco/Maxwin of Taiwan has a four wheel Rickshaw model, with four seats with pedals and space for two kids, a canopy on top and caliper brakes. This manufacturer of 4 wheeled bicycles does not apparently want to sell them other than locally because their site lists nothing other than contact information.
Mobilette Ltd. is a quadracycle manufacturer located in Bulgaria. Their large line of quadracycles including two-seaters, four seaters and family models are intended for use at hotels and resorts. In the US they are distributed by a company called Scooterbug Scooterbug.
Mitraco/Maxwin of Taiwan has a four wheel Rickshaw model, with four seats with pedals and space for two kids, a canopy on top and caliper brakes. This manufacturer of 4 wheeled bicycles does not apparently want to sell them other than locally because their site lists nothing other than contact information.
Muporcar is made by a Texas quadricycle manufacturer called Belik Creation
that has muscle powered cars in three wheel bicycle versions and 4 wheeled bicycle versions. Their bikes are all direct drive without gearing. There is even an interesting photo of a beach model with floatation tire for sand use. Front wheels are listed as 20 or 28 inch, so that's the fixed gear. The rear wheels vary by model and do the steering.
Nour, made in Tunesia by Mourad Feki. There are plans to produce an adult design as well and can be seen in the photos at the top of the page.
Palm Cycles Palm Imports has a four-wheeler similar in appearance to the Swiss ZEM, weighing 90kg. They import both surrey type quadricycles and roadster type 4 wheel bicycles.
Pedal Back in Tyme is a Canadian quadricycle manufacturer. They make an old-fashioned four wheeler reminiscent of a Model T. Their Web link is no longer working for us, but we don't know what that means.
Pedalcoupe has a compact-looking four wheeler that they say "speaks to the child in all of us." It is a serious bicycle with a serious price but has brightly colored wheels and other components. Both rear wheels are driven with a "pos i-traction" system, and it has gears, high-pressure tires and an 8 foot turning radius. The company is in Minnesota, and has photos of their quad in the snow.
Prime Pedal Karts is a quadricycle manufacturer and importer of four and three wheel bikes for kids and on up. The designs look to be on the sturdy side. Some of their models have a reverse gear. They have interesting trailers, including one with four wheels. Theyare in Pensacola, Florida.
Quadracycle, Inc. of Hamilton, Indiana, has a line of four wheelers including a child's model, a single adult bike, a side-by-side double adult bike and a taxi that seats four with an awning.
Quadracycle International of Saskatoon has a "Little Duece Coupe" for two adults plus a child. It is a three speed, and has at least two different carts you can add on to pull golf clubs or other cargo.

Note the one letter difference in spelling between the companies above and below!
Quadricycle International of Canada has a line of four wheelers described as "recreational vehicles with four wheels capable of carrying two to nine passengers. With a maximum speed of 8 km/h and being propelled by pedals, these vehicles are safe and in conformity with regulations regarding environmental concerns." Their Web page says they can be profitable rental vehicles.
Quattrocycle of the Netherlands has a large four wheeler for four adults and kids in the back that is more bicycle-like than most of the surrey bikes. Each of the four riders has a separate 3 speed gear hub so they can shift individually or freewheel to accommodate a range of pedal cadences. Front and rear axle suspension lets the bike negotiate obstacles, and there are four drum brakes. The front positions are more reclined, improving the view from the rear. The left rear position steers. The bike can be stored upright to save space. Designed to hold up under rental use, so it weighs 114 kilograms/250 lbs.
Rhodes Car is a long-time maker of one seat, two seat, and four seat
four-wheeled bikes. Here is an interesting and very informative review by an enthusiastic user who is doing a lot with his, and has been testing its durability by jumping up and down on the frame! The factory is in Tennessee.
Rideable Bicycle Replicas has quad surreys and trikes along with their boneshakers and highwheels. This quadricycle manufacturer also has a unique upright tandem trike, some hand-cranked trikes and tricycle pedicabs that can be outfitted with a two or four person trailer if your legs can handle that! They are in Southern California.
Rowbike has a four wheeler called the Crewzer that is powered by a rowing action rather than pedaling. They are in Minnesota.
Seat of the Pants Company (UK) had a line of utility quads configured as taxis and in a pickup truck style. We don't find them on the Web any more, but they still can be found as the producers of the famous Windcheetah tricycle, which in competition with a full fairing has done nearly 50 MPH on a flat road.
SurreyBikes has several four wheelers that resemble old fashioned surreys. One has three rows of seats for up to nine adults. In the Service section there is a long list of component parts and some detailed schematic drawings with exploded views of their machines' components. This quadricycle manufacturer is in Longwood, Florida.

Tecnoart of America has an Italian-made four wheeler called the Selene Sport (a 2-seater) and the four-seater Selene Bus and a six-seater as well. Check the Web page for details.

2-Rider is a four passenger (two pedaling in the rear) four wheeler made by Pacific Cycles. It's a surrey-type machine with a canopy, front and rear suspension and rim brakes, with the front brakes mounted on a J shaped bar that wraps around the wheels. Note that the original Pacific Cycles has an S on the end and Pacific Cycle of the US does not.
Trailmate makes a four wheeler called the Double Joyrider with two side-by-side seats, 24" wheels on the back and smaller wheels on the front, independent pedaling and plastic bucket seats. In addition, the company makes several trikes for both recreational and industrial use. The trikes range from an upright Adult model to a Funcycle series for the sportier market and a Joyrider model designed for people with balance issues and other special needs. This quadricycle manufacturer is located in Bradenton, Florida.
Transport Cycling has pedicabs. Most are three wheeled, but they have one unique four wheeler with the driver in recumbent position. That should improve the forward view of the passengers. They also sell components and do custom work. But see the iBike site the definitive pedicab list. They are located in San Francisco.
TumTumCar is produced by JMC Motoronics, a California quadricycle manufacturer. They have two models of four wheelers. Both can be pedal-powered, but one also has a 35cc recoil start gas motor. If you must have a four wheeler that burns fossil fuel, here it is. Both have front and rear independent suspension with springs and shock absorbers.
Ulamo, a Dutch company, makes four wheeled go-cart-like pedal vehicles that sell in the Netherlands. We have not been able to find them on the Ulamo Web page, but you might contact Ulamo U.S.A., One Rockefeller Plaza, STE 1420, New York, NY 10020, phone (888) 449-3365.
Ultimate-Quadracycle has the CosyCycle line of trikes and four wheel bikes. Located in Canada, they are the North American rep for CosyCycles, an inter nation quadricycle manufacturer. (We have lost track of the former international rep.) Their four wheelers carry one to four riders. On two-seater four wheelers, each rider drives one of the rear wheels, and can select their gears independently. They have an interesting work trike called the CC-Work Buddy that can carry up to 600 pounds.
Van Dalen Products of the Netherlands has four wheel pedal cars for kids styled like an army jeep. They also make gas-powered jeep-style go-carts as well as swan boats and other pedal boats, and a car-sized gas-powered locomotive on tires that pulls a three car train.
Very Eco is a New Zealand quadricycle manufacturer of what appears to be a practical and well finished four wheeler with a sprung sub-frame under the seat, disk brakes in front with a coaster brake in the rear, and a five speed gearbox including reverse.
Voiturettes Velocar This French quadricycle manufacturer has recumbent models including one, three and 21 speed versions. They are rated to carry 2 adults plus two kids and a baby in the front basket, with 1 double hydraulic disk brake, 2 driven wheels with a differential, a spare wheel, headlights, taillights, removable sun shade, pannier, chain guards and a 250 kg capacity. When we last checked in August of 2007 their Web page said "Nothing here yet. Come back later!" A Google search indicates that the name Velocar was used in the 1930's for a line of recumbents.
Work-Bikes This Berlin company (Work Bikes Dumdei/Eilhauer GbR) has a unique four wheeler with a large rear sign for commercial advertising. The rider is semi-recumbent in the front with a front fairing, and it has disk wheels. The drive train is a design developed by AVD/Windcheetah. It rents for 228 Euros per day in Berlin. The site is in German, but here is an English translation.
Worksman Cycles is a US manufacturer founded in 1898 and best known for their utility and cargo bikes, most of the tricycles. In addition to an extensive tricycle line with many variations, they distribute four wheel imports from Italy, the Sirenetta and Delphino Quadricycle Surreys. They are in Ozone Park, New York.
ZEM Zero Emission Machine of Switzerland has a truly heavy-duty four seater. Complete with wide gearing and freewheeling pedals for each of the four riders. It weighs 70 kg, and can be fitted with an optional electric assist. They also have two-seaters, and plan to eventually have a sail version and a super light version. ZEM USA has a Web site in English with photos and info on the models available in the US. Unfortunately it now says that ZEM Cycles are out of production, but pre-owned vehicles are available. Larry Black of Mount Airy Bicycles Maryland emailed us in November of 2007 that he had three Zemcycles in stock.
Z-Rider is a four seater with two independent adult pedaling positions in the rear and two child passenger seats in front. It has 8 speeds. The four 20" wheels are independently suspended. The "main rider" who controls the shifting can be on either left or right. There is an optional plastic canopy on top. Available to dealers through Pacific Cycles of Taiwan.

Again, much of the work putting this page together came from helmets.org. They were are very valuable resource to point me in the right direction for this quadricycle manufacturer information.


Try searching for a quadricycle if you don't see what you like.


Search this site
---
---
What's your passion?
Why not share that passion with other people? The company we use to get our message out about tandem bicycles has wonderful tools and support.
Unlike many web hosting companies, SBI goes beyond just "putting up a site" and shows you how to run it like a real business.
With comprehensive research tools, unbelievable instruction on how to make the most of your ideas and better than you can believe support they are the right answer to help you share your passion, no matter what it is, with the world.
Click here to get more information about SBI and how they can help you.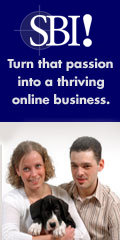 ---
---