Recumbent Tandem Bicycle.
The recumbent tandem bicycle is quite the unique animal. You are not very likely to see one of these on the road during your daily travels and when you do see one in person you are sure to do a double-take.
With their low profile and naturally aerodynamic shape, this type of tandem can really go.
With two wheel traditional recumbent tandem bicycles, the captain and stoker are seated in the same orientation as on a traditional upright tandem.
In the back to back orientation, like a Flevo, the riders face in opposite directions, the captain forward and the stoker looking rearward. This isn't the bike for everyone. Those prone to motion sickness might not get along with this style. I know my wife wouldn't. We found that out in a limosine on our wedding day.
Recumbent Tandem Bicycle Photos

| | |
| --- | --- |
| | |
Search this site
---
---
What's your passion?
Why not share that passion with other people? The company we use to get our message out about tandem bicycles has wonderful tools and support.
Unlike many web hosting companies, SBI goes beyond just "putting up a site" and shows you how to run it like a real business.
With comprehensive research tools, unbelievable instruction on how to make the most of your ideas and better than you can believe support they are the right answer to help you share your passion, no matter what it is, with the world.
Click here to get more information about SBI and how they can help you.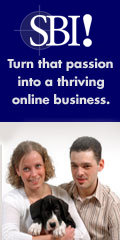 ---
---