How many do you want to carry? A three seat tandem? Your
imagination

is the limit.

"The three seat tandem was the perfect answer for our situation."

content

A three seat tandem you say? Sure, why not? Some families find this an ideal way to ride together. One bike to haul, you all start and end up in the same place. What could be better?
The choice to move to a more than two rider tandem is a big one. Read on below and follow the links to see if this is right for you.

See the photos of reader submitted Triples below.
Santana (who's photo is shown above) builds multi-rider bikes that are some of the best on the market. They have been producing tandem bicycles since 1976 and have produced over 300 triple and more rider bikes, more than any other company in the world. I don't want this to sound like an advertisement for Santana but it really does lend to purchase something this important from a company that really knows what they are doing.

A three seat tandem starts at around $6200. Not a small sum by any means, but then look at what you are purchasing. You are looking at a vehicle to carry your family safely and reliably. You wouldn't be considering a bike of this type if you had a budget of $1000 or something like that. There are cheaper three seat tandems on the market, but you get what you pay for.
Riding a triple or larger tandem
What is really important here is communication. Granted, if you are riding with smaller children, you will have to take their maturity into account.
(photo from Santana web site)



You can see in this photo that the rider in the middle and the stoker are old enough to take direction and should be easy to ride with.
Children in the 6-8 year old range are old enough but need specific instruction when given an individual seat on your three seat tandem. The importance of teaching these riders to pay attention to what they are doing, don't lean or shake about and contribute to the ride cannot be stressed enough.
Unless your child under 6 is really mature for their age, I would not really recommend them riding along anywhere other than the middle seats of a multi-rider tandem.
Starting and stopping really won't be a problem as long as you have discussed this with your stoker. You need to basically decide if the middle rider is or isn't going to dismount. Only you can really know if you and your stoker can handle holding up the middle rider(s). Think about this. Falling over with one is bad. Two is worse. Three would be very dangerous. There is a lot of mass moving there and the first person to hit is going to get the weight of the other two (or more) compressed by the frame on them.
Traveling with your triplet
You can take your large tandem with you on a plane if you plan ahead. Our tandem bicycle tours page will tell you all the tandem travel information you never wanted to know. Here are a few tips with a triple or larger tandem distilled from that site.

First off, a coupled tandem will make your travel much, much easier when your bike is this large. Secondly, Be prepared to pay extra for this large a bike not only in terms of packaging but also extra bag fares.
Look over everything on the page and see what you can take away from it that will help you travel with your three seat tandem.

Reader Submitted Three Seat Tandem Photos
Search this site
---
---
What's your passion?
Why not share that passion with other people? The company we use to get our message out about tandem bicycles has wonderful tools and support.
Unlike many web hosting companies, SBI goes beyond just "putting up a site" and shows you how to run it like a real business.
With comprehensive research tools, unbelievable instruction on how to make the most of your ideas and better than you can believe support they are the right answer to help you share your passion, no matter what it is, with the world.
Click here to get more information about SBI and how they can help you.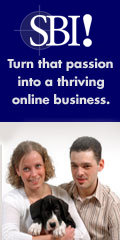 ---
---