Tim's Super Apple Stuff
Tim-
Choose the apple time capsule from the list below
and then decide if you want a 1TB or 2TB drive. 1Tb should be enough. Holds quite a bit of video. That's 1000GBs of data. It is equivalent of 212 standard DVDs or 75 hours of uncompressed digital data.
content here
Search this site
---
---
What's your passion?
Why not share that passion with other people? The company we use to get our message out about tandem bicycles has wonderful tools and support.
Unlike many web hosting companies, SBI goes beyond just "putting up a site" and shows you how to run it like a real business.
With comprehensive research tools, unbelievable instruction on how to make the most of your ideas and better than you can believe support they are the right answer to help you share your passion, no matter what it is, with the world.
Click here to get more information about SBI and how they can help you.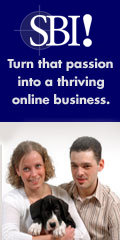 ---
---
We are in the process of re-designing our site. Please bear with us as we put up pages in the new design.