Your young children
CAN

keep up on a trail a bike.

"With a trail a bike, now we can all ride"

Getting your younger child into biking without worrying about them keeping up can be a challenge. My daughter can be seen here in our driveway with her very own trail a bike. She was so proud to be able to buy this with her own money. She told me that when she is done with it she will sell it to her little brother.
It is also the answer for the couple riding the tandem and can't seem to get out enough because of the young child or children.
These bikes are also know as tag along bikes by cyclists. Combining the properties of a trailer and a bicycle in one, this is the ideal way for that young rider who can't quite keep up to enjoy a family ride. I'll post some photos below of our single and tandem trail a bikes so you can see how they look in action.
Types of tag alongs
You can choose from three basic types of depending on your needs. There are other ways to attach single bikes to your frame but you still come down to these three choices:
Geared 7speed
Tandem
You can easily make your tandem into a three or four person bike pretty easily and still be able to transport it with a normal tandem rack. Your young riders will contribute on the ride and have fun at the same time.
Here are some pictures of the trail a bike I put behind my mountain bike for the last day of RAGBRAI in 2008. My 5 year old rode the last day, 50 miles or so on her tag along. I put a trailer behind that in case she got tired or bored. She only sat in there about 10 minutes of the 5 hour ride. You can really feel kids pedal. With 100 extra pounds on the back she needed to pedal too!
My wife and I put her on the trail a bike behind our Tandem and then pull our son in the trailer behind that. Quite a load of stuff but we are all going out together! With the tandem trail a bike, we can take the whole family along and they can both have fun and exercise along with us.
Here are photos of me and Amelia when she was 5 riding the final day of Ragbrai. She did pretty good. Rode 52 miles that day in about 6 hours and said she wasn't even tired. Didn't fall asleep in the car or anything on the way home. She's quite a trooper. I pulled her trail a bike with my Gary Fisher 29'er equipped with a Rohloff Speedhub that was disc ready.
.Love that hub. We put a bicycle trailer behind her trail a bike so we could carry stuff for her and give her a place to sleep in the event she got tired during the ride. You can see the trailer behind her.

Tag Along Amelia

| | |
| --- | --- |
Our tandem trail-a-bike.
Search this site
---
---
What's your passion?
Why not share that passion with other people? The company we use to get our message out about tandem bicycles has wonderful tools and support.
Unlike many web hosting companies, SBI goes beyond just "putting up a site" and shows you how to run it like a real business.
With comprehensive research tools, unbelievable instruction on how to make the most of your ideas and better than you can believe support they are the right answer to help you share your passion, no matter what it is, with the world.
Click here to get more information about SBI and how they can help you.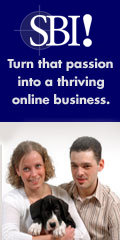 ---
---