Put the headline here.
We hope you enjoy the tandem photos
VIPER tandem from RUSSIA (another photo)
by dmitry grachev
(Volgograd,Russia)
VIPER tandem from RUSSIA-photo 2
Hello, we live in Volgograd, Russia. My wife Irina had long dreamed of a tandem. I was here recently to buy our dream sbylas.cherez. From the Internet we bought a beautiful frame from Viper. It took quite a while.bayk intended for hiking, and marathons. We currently have two bikes, and the tandem adds to our growing love of cycing


Thank you.
(translation may not be exact but as close as possible)
Join in and write your own page! It's easy to do. How? Simply click here to return to Show off your bike!.
Search this site
---
What's your passion?
Why not share that passion with other people? The company we use to get our message out about tandem bicycles has wonderful tools and support.
Unlike many web hosting companies, SBI goes beyond just "putting up a site" and shows you how to run it like a real business.
With comprehensive research tools, unbelievable instruction on how to make the most of your ideas and better than you can believe support they are the right answer to help you share your passion, no matter what it is, with the world.
Click here to get more information about SBI and how they can help you.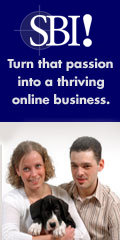 ---
---